Copyright © 2011 and beyond Church of Christ AVA Committee. All rights reserved.
---
The views and opinions expressed in these studies, sermons, or any other material found on this website, do not necessarily agree with the accepted general beliefs of the Church of Christ.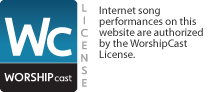 "
Ujio wa Kitabu cha Mormoni
"
Elder Michael Ouma (Tanzania)
Novemba 2012
"Sita Kanuni za Injili"
Elder Michael Otero (Kenya)
Novemba 2012
"Apostasy"
Elder Moses Ohuru (Kenya)
Novemba 2012
"Imani na Toba"
Elder Simion Monari (Kenya)
Novemba 2012